Making kombucha is really easy and really fun. You brew tea, add sugar and then add the SCOBY (Symbiotic Culture Of Bacteria and Yeast) and some starter liquid (raw kombucha)  to the brewing vessel. The SCOBY will do it's job of converting the tea and sugar mixture into kombucha.
Nevertheless, in this process there are many variables and some are very important indeed. In this section of the Kombucha Journal we present important tips that will make the process proceed smoothly and easily into delicous tasking kombucha.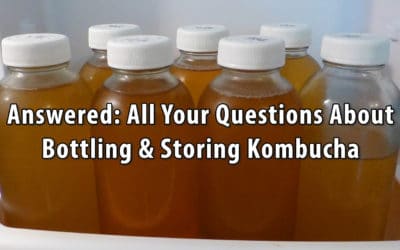 Questions about bottling or storing kombucha? View answers such as, how long kombucha can be stored, storing kombucha in plastic, when kombucha is ready to drink?
read more